Superior Metal Fabrication Since 1976
About Us
RHI, a subsidiary of RICE Hydro Inc. For more than 44 years, the RICE family of companies has been providing superior products and services to clients.
High Quality Metal Fabrication
Our professional staff of fabricators utilize high quality, heavy duty steel in the production of our new HS-1 Sanitizing Dispenser Stand system.  Once the construction portion of the units are complete, all components are powder coated on site in a variety of colors providing a durable, long lasting finish.
Black, White and Pebble Gray options are standard, but customized stands, are no problem. RHI Metal offers custom design services and 1,000s of powder coating colors. With so many options, units can complement almost any decor or satisfy company branding requirements.
Stands are designed to withstand even the toughest traffic areas!
Portable and Heavy Duty
Designed for Use in High Traffic Areas
Powder Coated Steel
48″ High x 16″ Wide
Built-in Drip Lip and Splash Guard
Standard colors: Black, White and Pebble Gray
Custom design and colors available-Call for Info.
Includes Heavy Duty Mounting Tape
Easy Assembly Threaded Connections
NO TOOLS REQUIRED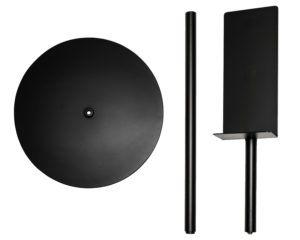 Sanitizing Dispenser Stand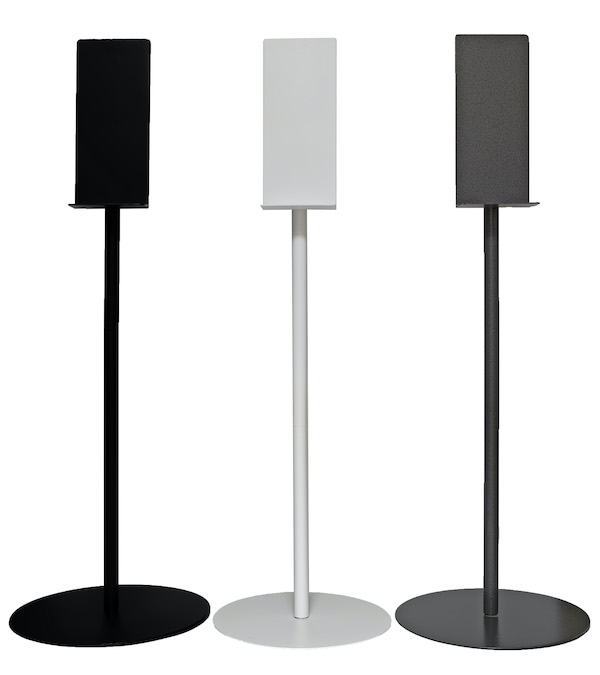 Quick Ship and Custom Stands
Whether you need something quickly or are looking for a custom solution, RHI Metal has the perfect sanitization stand for your business.
Custom Design Services
Custom Fabrication
1,000s of Powder Coat Colors
Compliment Your Decor
Integrate with Company Branding
Made in the USA
Metal fabrication and powder coating services are based and shipped from Nevada
No Tools Required
Components are easily threaded together so assembly is quick for your employees and no tools are needed.
Experience Matters
More than 44 years of providing exceptional customer service and superior metal fabrication.
RHI, a subsidiary of RICE Hydro Inc. For more than 44 years, the Rice family of companies has been providing superior customer service to clients.
Our Sister Companies:
The inventor of the original Hydrostatic Test Pump, RICE Hydro is the obvious choice for all your pump and testing needs. For more than four decades, RICE Hydro has been the industry leader in design and manufacturing of superior quality products. Our systems are versatile, dependable and have the highest level of customer satisfaction.
RHI Powder
Providing Superior Powder Coating Options
Offering high-quality, industrial-grade powder coatings!
A large variety of colors, textures, and styles…
With over 35 years of experience, RHI Powder is the right choice for all your powder coating needs.